Welcome!
video-lesson transcript
---
Welcome to What About UX? Introductory short-course!
Thank you for joining this short course on User Experience!
Each lesson aims to introduce you to a specific area of User Experience, allowing you to deepen your knowledge and apply your skills at your own pace. As a coach I am going to provide you with the information and resources you need to expand your skills and knowledge. I am here to support you during your journey and growth as UX professional, providing feedback and advice.
The aim of this course is to allow you to grow as an independent thinker: stepping away from common stereotypes and letting you explore the field of User Experience in its entirety, while you will direct your studies toward the area of specialization that interest you most.
---

- The learning path of a UX professional is a life-long journey.
---
About your tutor
Hello! My name is Natalie, I am a UX designer and your instructor in this course.during this journey. I have been working in the design industry for over twenty years, ten of which spent in delving into User Experience Design best practice. I could work in start-up and corporate environments, in the games, education and data-driven industries.
Over the past years, I could see how many students can be confused in choosing their career options, especially when talking about UX. Similarly to established professionals: some wish to improve their work environment and implement design best practice, others wish to better understand what their design teams actually do. More often than not, lack of communication and understanding are at the root of a company's poor UX maturity: while stakeholders might wish to hire new UX designers, what they really want is only a pretty colored User Interface. But is it really what their users need? I am sure this issue sounds familiar with most of you.
This course aims to give you a deeper and wider understanding of the UX field, disciplines and processes, as well as to help you in optimizing your own design projects' work-flow and outcome. Finally, creating this course has been a personal journey and a challenge, among the Covid-19 lock-down and an increasing "global confusion", along with my own life obstacles. I hope you will make the most out of it and your feedback will help me improve along the way.
Join the course Facebook Group to Ask for & Give Feedback and advice, to share your experience and network with your peers :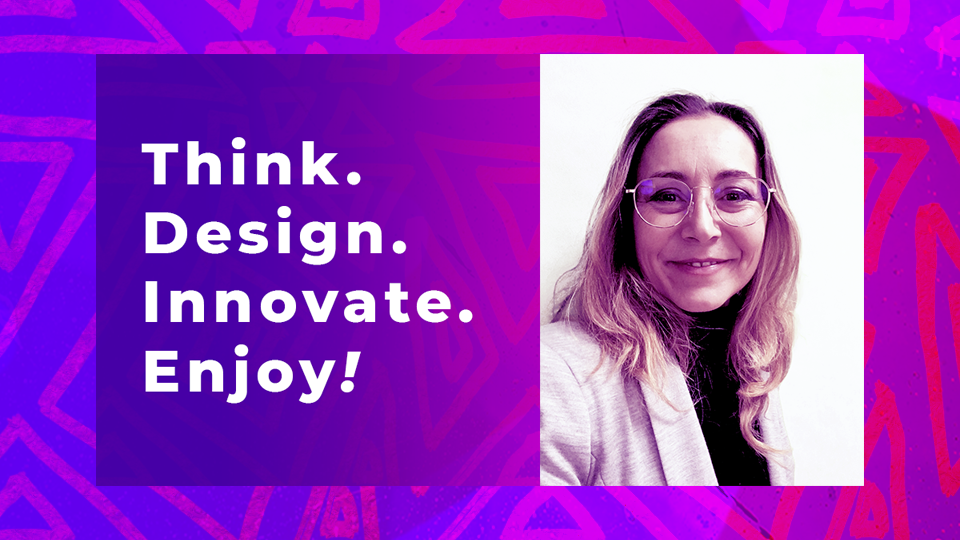 Thank you!