Understanding UX processes and disciplines can greatly facilitate a healthier work environment and the successful growth of businesses and projects.


What About UX? is a self-paced course introducing the best practice of User Experience and its importance in today's world, where digital product development is usually frantic and competitive. A survival guide to help professionals of all age and background to navigate through the complexity of today's UX world: from beginners in UX, professionals transitioning from one career to a new UX role, or product managers and owners who wish to improve the communication among their teams.
In many work environments, UX roles and disciplines are confused, overlapping or simply ignored. This confusion often leads to miscommunication among individuals and whole teams. In the best-case scenarios, miscommunication can lead to unexpected high development costs, in the worst-cases it may lead to the failure of a project, and frustrated people leaving or being made redundant. Understanding UX roles and disciplines, as well as the success factors that create a valuable and engaging user experience, is not always easy or obvious, but can help you in setting-up lean, transparent, holistic, user-centered design and development processes, that can reduce costs and increase the users satisfaction along with the business' revenues. 
Similarly, UX professionals should be deeply aware of their responsibility in advocating the users' needs, goals and expectations, which is often the most challenging task when working in silos-mentality or strong-personality-driven environments. However, being clear that bad design decisions won't bring any benefits to the company is not enough, you should provide a design solution that is beneficial both to the users and to the company stakeholders.
While this course is a deep but concise Introduction to UX, I will be referencing the UX best practice and teaching of UX Gurus Don Norman and Jakob Nielsen of the Nielson Norman Group, as well as UX professionals and academics of the Interaction Design Foundation, IDEO, IBM, Google and many others. In the hope that my work will help you to further explore your UX journey, I look forward your thoughts and feedback. 
Thank You!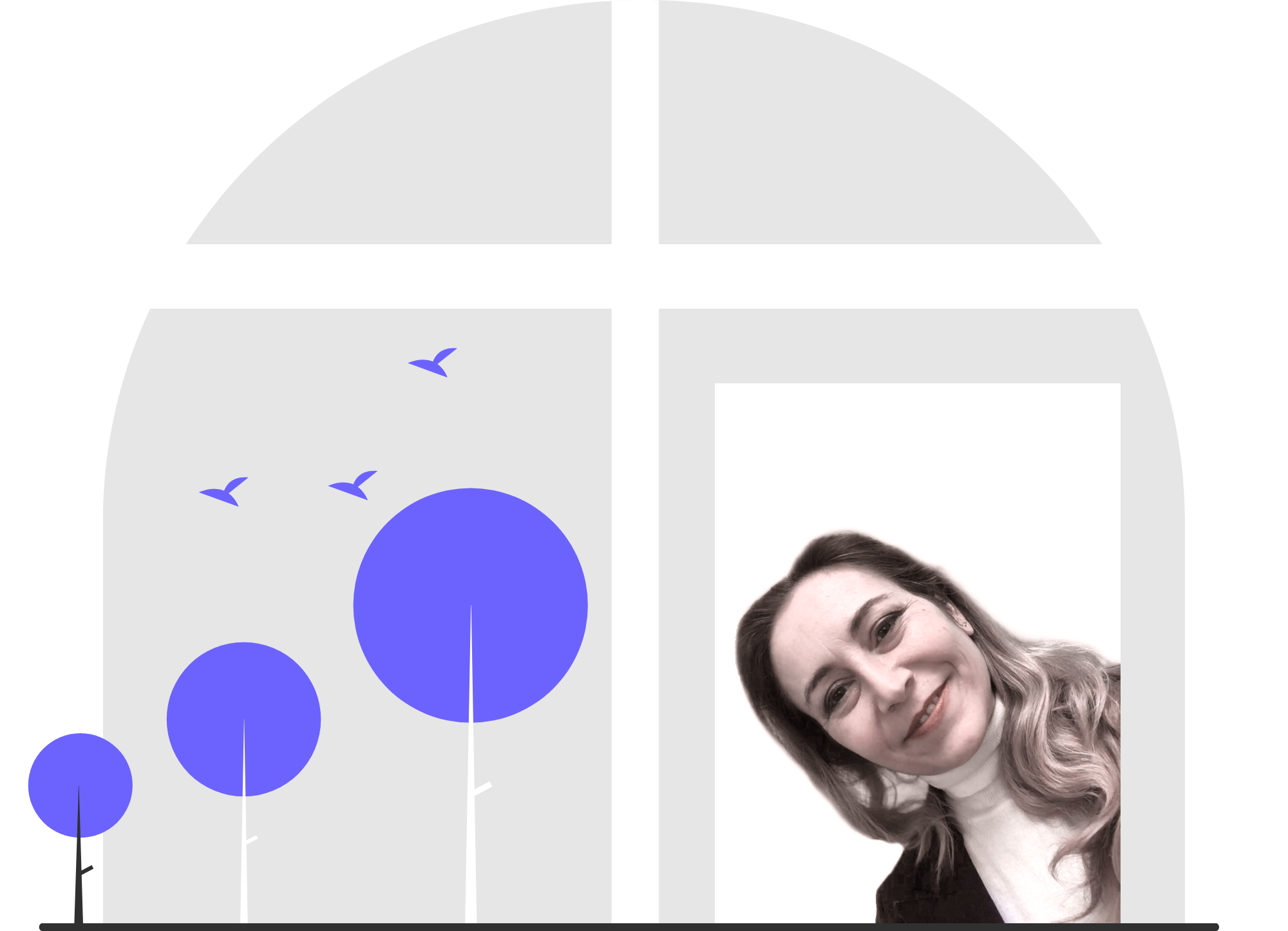 About the instructor
Hello! My name is Natalie Massone and  I am a UX/UI Design Lead, a certified trainer in the lifelong sector (RQF, L3), and the founder of Hoppipop! Design Studio.
During my career, I could work from start-ups to corporate environments, where I could mentor teams of designers, as well working with multidisciplinary teams across Product, Development and Marketing, improving the usability of their products and creating smoother omnichannel user experiences for their customers.
.
A self-paced course to further explore and apply UX Design best practice with quizzes, design challenges, activities and the support of an extensive list of references and resources.
Book your 1:1 coaching session to get help in completing you Individual Learning Plan (ILP) and setting your career goals.
Complete your Individual Learning Plan (ILP) and develop your UX Portfolio by using the resources provided in the course: templates, scorecards, mock-ups and UX deliverable examples.
Receive feedback from your tutor and peers and share your experience in the community, on the Facebook group or Slack channel.
Join our UX Special Events, such as Live Webinars, remote Design Sprints and Hackatons.
Check the new content added regularly.
Check your inbox to confirm your subscription
What About UX? More Course Pricing Plans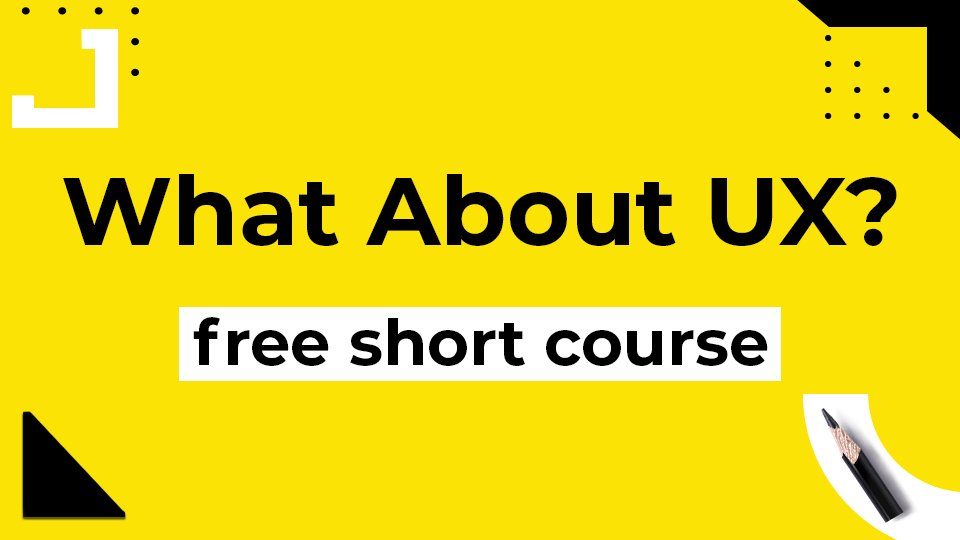 Free
Self-paced short course
Open from 1st December
Self-paced short course
An overview of the User Experience practice and its relevance in today's digital era.
Facebook Private Group
Certificate of Completion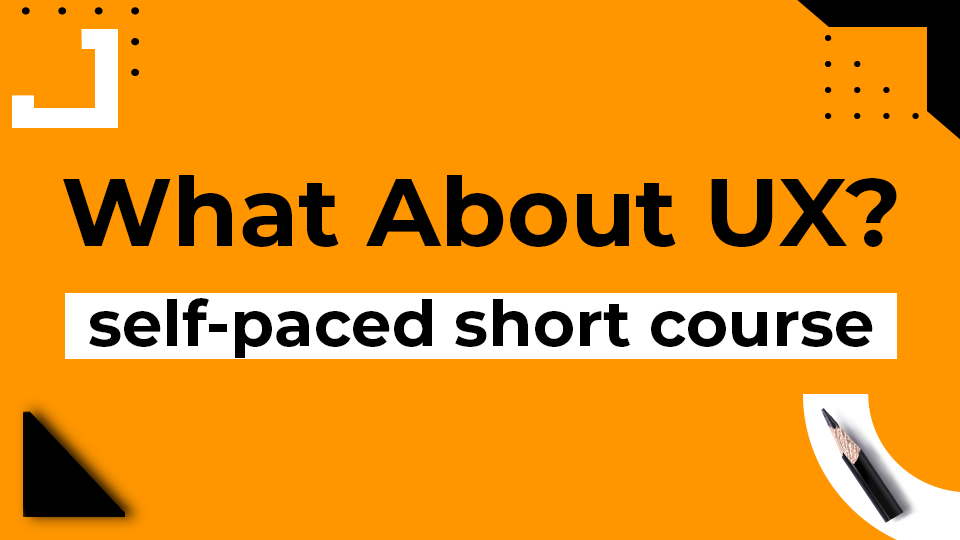 1 Year Subscription
Pre-Launch price £ 300
Regular price £ 600 (excl. VAT)
Open from 1st January 2022
Pre-register to book your coaching session!


1 Free 1:1 Coaching Session.
1:1 Coaching Sessions at £45.
New Content added regularly.
Downloadable Lessons.
Complete your Individual Learning Plan (ILP) and UX Portfolio with feedback from your tutor and peers, and the support of a rich list of resources.


Facebook Private Group
Slack Group Private Channel
Weekly Group Coaching calls
UX Special Events
Design Sprints
Hackatons
Live Webinars
Certificate of Completion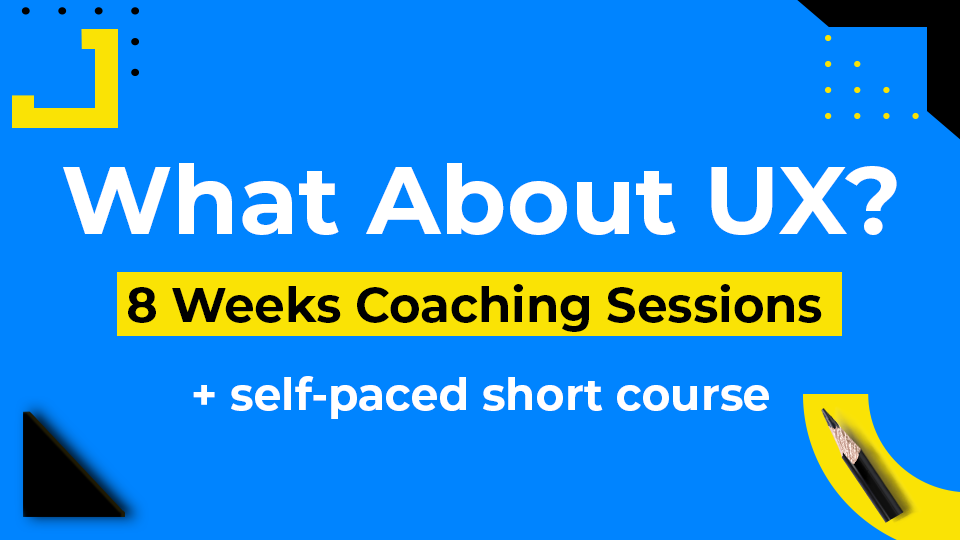 8 Weeks Coaching Sessions
Pre-Launch price £ 600
Regular price £ 900 (exc. VAT)


Open from 1st January 2022
Pre-register to book your coaching sessions!
Reach your learning goals by completing your Individual Learning Plan (ILP) and UX Portfolio.
Full Access to What About UX? Self-paced course & activities.
9 Individual 1:1 Feedback Coaching sessions
Facebook Private Group
Slack Bootcamp Private Channel
Weekly Group Coaching calls
Certificate of Completion
Frequently Asked Questions


Can I get a refund if I'm unhappy with my purchase?
Early registrations during the pre-sales period can be refunded by Teachable 30 days refund policy. However, some courses and coaching sessions are NOT refundable.
Before enrolling in a published paid course, you can browse the course curriculum to check if it is the right fit for you and register in the free version of What About UX? short course.
How long does each Weekly Group Coaching Session last?
Regular session: 40-50 min.
Longer session: 80-90 min.
How are special events, such as remote Design Sprints or Hackatons organized?
You can take part in our regular Design Sprints or a Hackatons events online. Depending on the project, we might have an event taking one to four hours on the same day or one-two hours spread over several days.